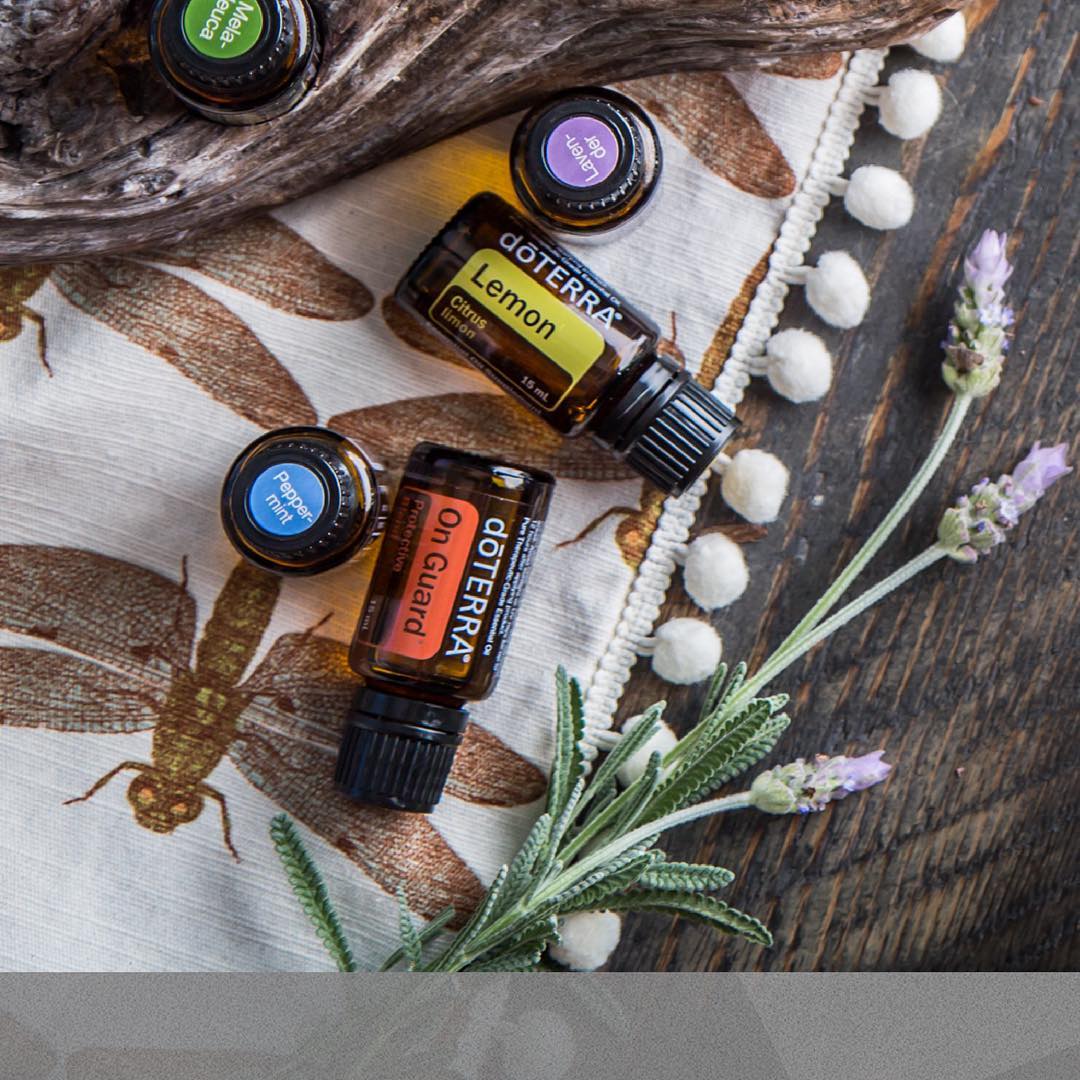 Lets Get Started With A Wholesale Account
The very best way to get started is to first make sure you're getting top of the line essential oils. All essential oils are NOT created equal. The quality really depends on the sourcing (where the crop is grown), distillation methods, and testing.
I purchase my oils from doTERRA, a company that is committed to hands-down the best sourcing.  It is super important to me there are no chemicals, weeds, fillers, pesticides, or other nasties in my products. doTERRA's standards are stricter than traditional organic. I choose doTERRA because I know that I'm getting the purest product available. Aside from that, doTERRA has also captured my heart through the generosity and compassion they show to their growers, many of whom are small family farmers from around the world. doTERRA is making such an impact in the lives of these people and I am thankful to be even a small part of that.
Not convinced that doTERRA's really the best? Just smell the difference. It's obvious.
Next, you want to make sure you get started with a wholesale membership, even if you are brand-spanking new to the idea of essential oils. As a wholesale member you'll be able to purchase the enrollment kit of your choice at the discounted member price. All of the enrollment kits include the following Starting Bonuses.
No minimums, quotas, or obligations, pinkie swear. Basically, you get the best prices with no strings attached.
Tons of education around the products and online trainings from yours truly.
The opportunity to take advantage of the Loyalty Rewards Program, which , as mentioned above, will increase your discount from 25% up to 55% off! That's a killer savings, right?
Signing Up For A Wholesale Account Is Easy!
1. You can become a wholesale member by purchasing a membership ($35) or an enrollment kit. Decide whether you will invest a $35 One Time Fee by purchasing an Introductory Essential Oil Packet upon check out OR, choose an Enrollment Kit and your $35 fee is waived.
2. On my page, click JOIN AND SAVE (at the top of the screen) and then pick your country (yes, we are shipping all over the world!)
3. Once you've selected your country, select "Wholesale Prices" so you get the very best deal.
4. The "Enroller ID" and "Sponsor ID" boxes should already be filled in for you if you've logged in correctly to my virtual office but if not, enter 545132 in both boxes so I can be sure to help support you.
5. Fill out your details including name, address, billing address, shipping address and remaining contact info.
(You will be asked to enter your Tax ID number or SSN#, but it is not obligatory. This is for tax purposes only. By opening a Wholesale Account, you have the opportunity to sell the products if you'd like. If you embrace this opportunity and you make over $600/year in commissions, a Tax ID or SSN# is required by law as you will receive a 1099 form in the mail. doTERRA will not share this info with anyone. If you are opening a wholesale account for your own personal use, you are not required to provide this info….until you do share down the road, as it is tough not to.)
6. Next, you will select your time zone and your own virtual office password so you can login to your personal online account and indulge yourself anytime you want!
7. Agree to the basic Terms and Conditions and your Virtual Office User Agreement.
8. Select your initial order, meaning your $35 Introductory Essential Oil Packet plus the first products you'd like to choose a la carte by typing in the names of the oils or products OR  an ENROLLMENT KIT.
9. Personally, I think getting an ENROLLMENT KIT is the best deal. My favorite starter kit for absolute beginners is the Natural Solutions because you get a FREE diffuser, the option to earn $100 in free product credit and at least another $150 in free product (although you can surely go bigger or smaller). The bigger you go, the more freebies you get. ;-).
My favorite starter kit for someone who wants to start an Essential Oil Business is either the Every Oil Kit or the Diamond Kit. BUT, if you'd like to put together your own kit, I can help you tailor  your order to your needs. Just send me a message.
10. Set up your OPTIONAL Loyalty Rewards. You'll definitely want to look at this because it's going to save you a TON of money. You literally get back free product and product credit every month. Don't worry, I'll teach you about this later. Seriously, don't miss out. I'm getting back 30% of my order every month in product credit and since you'll soon be an oil junkie like me, you'll enjoy this benefit.
And that's it. Super easy. Step-by-Step. You've opened your account and your journey into your new holistic life with essential oils. Be on the look-out for a welcome email from me and access to all of my training forums!
So…If you are interested in getting started immediately, please click the button below and follow the above instructions.