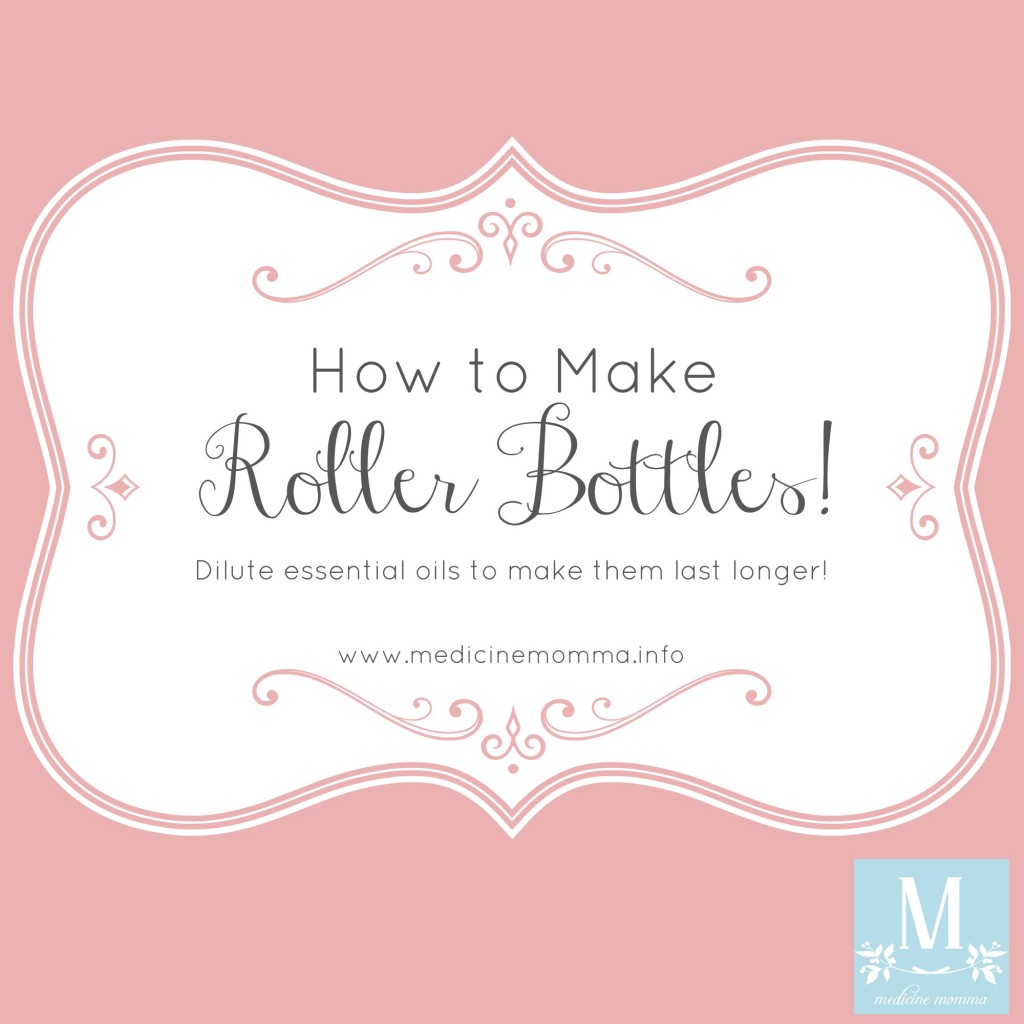 Why make roller bottles? There are so many reasons…
 It makes the oils so easy to apply. Just roll them on! It takes seconds.

I dilute them so that they're safe for everyone in the family to use… all the way from my infant up to my husband and myself.

Diluting them so much makes my oils last a lot longer… saving a ton of money. Literally. A ton. 😉

Even if you only have one bottle of Lavender essential oil, you can make separate roller bottles to keep in the bathroom, kitchen, your purse, diaper bag… anywhere you need it so that there's always one handy.
It's safest to dilute oils before using them, especially certain oils that are "hot" or caustic to the skin, like Oregano or Cinnamon. But, even the more soothing oils could be irritating to sensitive skin if used neat (undiluted). Certain oils should be more diluted for use on infants or children, so if you follow the common dilution charts, you'd have to dilute an oil one way for adults and another way for children. That's just too complicated for a busy momma like me.
I learned that you can dilute therapeutic-grade oils in a 1:10 ratio, and because they're so pure, you won't lose effectiveness. 1 drop of essential oil to 10 drops of fractionated coconut oil. That's more diluted than most charts will recommend for use with infants, yet I've learned that we can all use them effectively and safely at that dilution. That really makes my oils last a long time! So, I choose to dilute all of my oils so that they're safe for everyone in my family to use.
Roller bottles are very easy to make. I buy 5mL rollers from here and here. They come in three pieces, like this.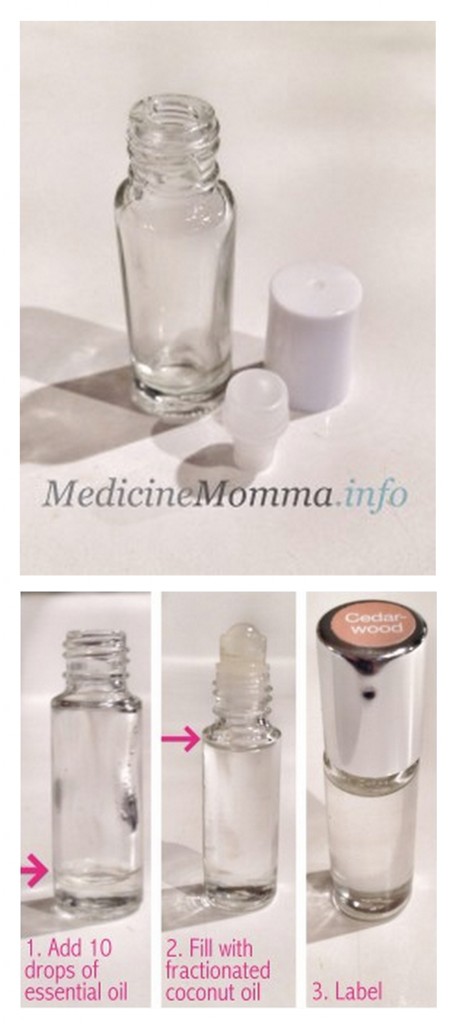 I add 10 drops of an essential oil to my 5mL roller bottle. (If it's a 10mL, add 20 drops of essential oil.) Then fill it with fractionated coconut oil. This is roughly a 1:10 ratio.
I bought these sticker labels from my favorite EO company, doTerra! They're only 50 cents. Did you think you could buy anything for less than $1?? Great price! You get multiple labels for each essential oil. BUY STICKER LABELS HERE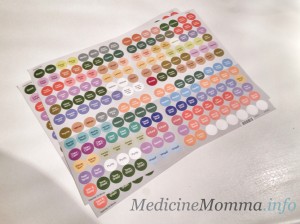 I choose to keep all of my oils separate. For example, Lemon, Lavender, and Peppermint together can be used effectively for seasonal relief. Some people will combine those oils in a roller bottle, which makes a roller that's specific to seasonal threats. It can't be used for anything else. I choose to make three rollers – one each for Lemon, Lavender, and Peppermint. I can use them together for seasonal relief or separately for other things. If we're at the park and my daughter gets a bee sting, we roll Lavender directly on the sting. If my husband has head tension, he rolls Peppermint on his temples. If one of my girls is cranky, we can roll Lemon on her wrists and have her breathe it in for a lift. The oils are more versatile because I keep them separate.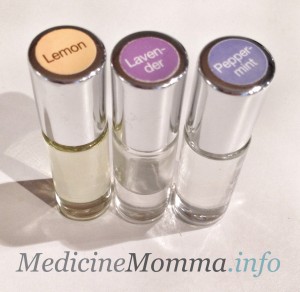 Essential oils should be stored out of direct light. I store my roller bottles in this pretty carrying case, so it's ok that I use clear rollers. If you were going to leave your roller bottles laying out, I'd recommend buying amber or colored glass. This bag holds a lot of 5mL roller bottles.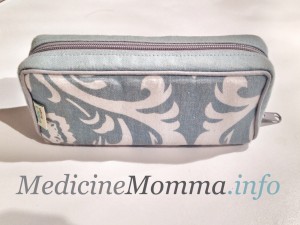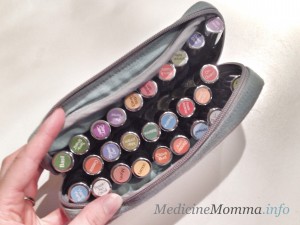 So, get busy making roller bottles! It's my favorite way to apply essential oils topically.
---
CONTACT ME
and I'll hook you up with the very BEST essential oils around + I'll help you get you a great discount!